Networking, integration of services along the therapy pathways for patients, interdisciplinary and cross-sector collaboration are challenges that characterize the discussion in the healthcare sector.
The mission of Health Care Bayern e.V. is to accelerate this networking and cross-sectoral cooperation and, above all, to institutionalize it.
For this reason, various working groups have been set up whcih deal under the direction of renowned experts from Bavaria with the topics of:
Prevention,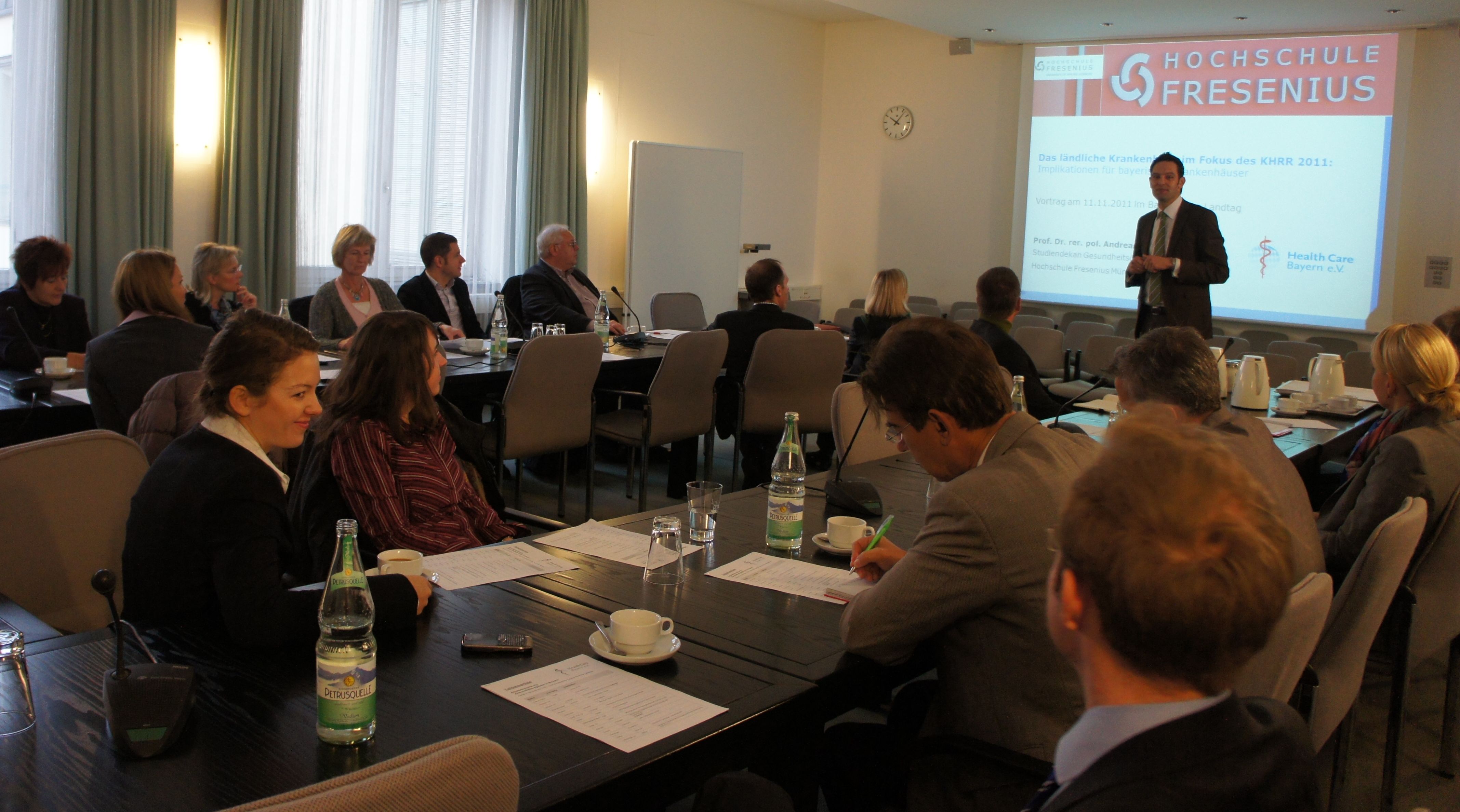 Europe / International,
Telemedicine / Home Care,
Health Communication,
Integrated and Coordinated Care,
Regional Health Care,
Hospital Development,
Medical and Occupational Rehabilitation
and Care / Nursing.
The heads of the working groups are also a driver of new topics and solution findings.